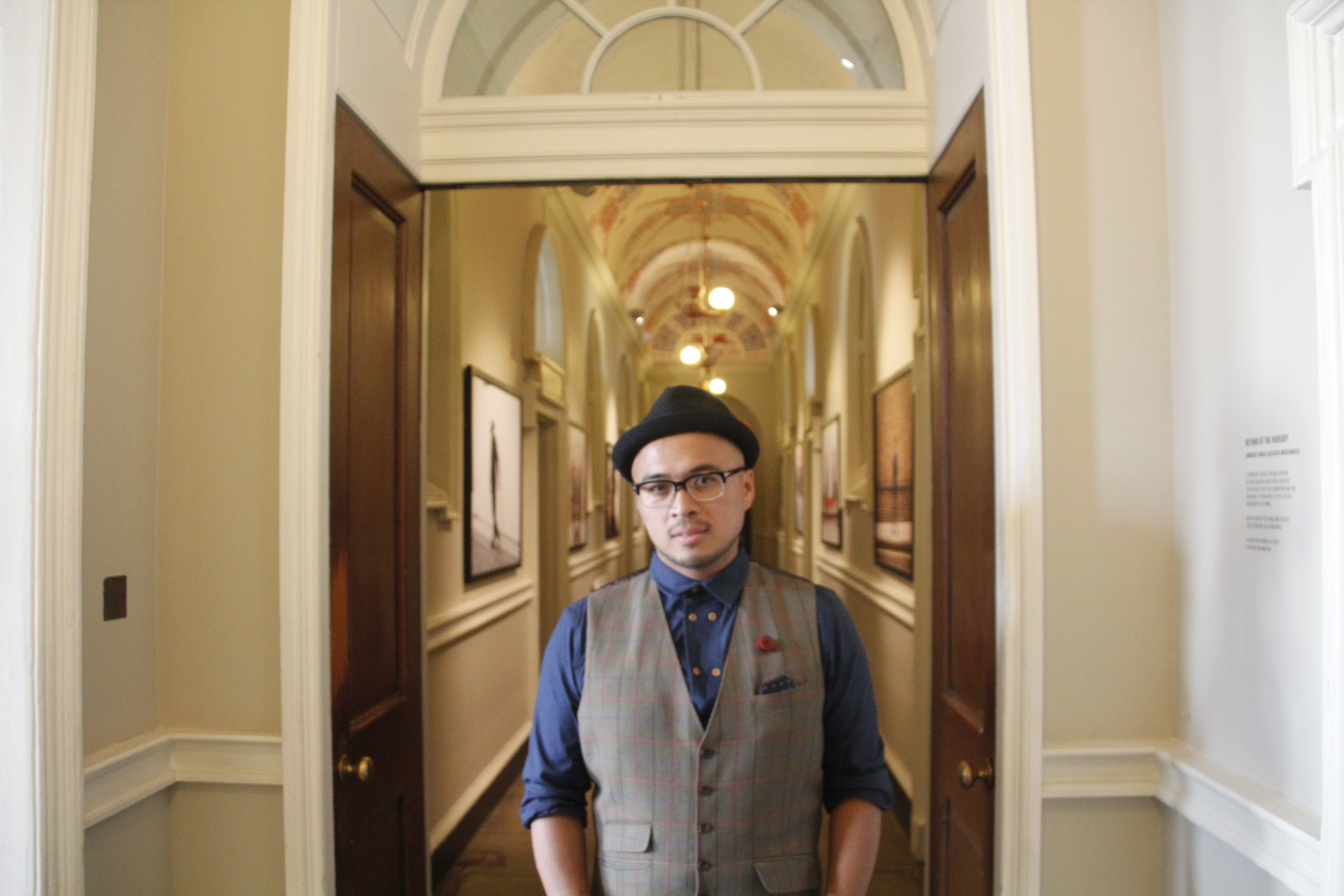 Favourite artist/s…
Way too many too choose but if I had to make a choice right now Marvin Gaye, Al Green, Stevie Wonder, ATCQ, Common, J.Dilla and Robert Nesta Marley they all pretty much highlight what I love about music.
Favourite album…
This is an easy one, my favourite album of all time is Marvin Gaye "What's Goin' On" funnily enough my favourite Marvin Gaye song is "Let's Get It On" which is not on that album. Sly and the Family Stone's rendition of "Que Sera Sera" and The Five Stairsteps "Ooh Child" are my all time favourite songs though.
What does the future hold…
I live for each day so don't really plan too far ahead. Though saying that I'd like to start my own clothing label one day and I am planning to take a course on pattern cutting. I like how some fellas these days are making an effort in their appearance and see a gap in the market for well-designed tailored men's shirts.
Grew up listening to…
I grew up pretty much listening to everything, my dad loved Jazz/Motown and my mom loved easy listening artists and Filipino folk music which I've recently started exploring, my earliest memories of record shopping/collecting would be in the 80s heading down to Our Price on Marble Arch with my dad so I could get the latest Street Sounds / Electro compilations for my birthday so my friends and I could breakdance in the garden. I still have and play those records today
Artist/producer we should check out…
SevnthWonder, Phazz, TroyBoi and Snakehips are producers I'm currently feeling. Artist-wise, I'm keeping a close eye on Sinead Harnett and really loving "Goddess" album by Banks at the moment.
Claims to fame…
I do extra work so right now I'm in an advert with Lorraine Kelly, it's funny I don't watch or even own a TV and I was DJing one Friday evening in Camino Kings Cross and suddenly my phone and facebook was blowing up with messages from my friends who had just seen the advert. I am also in a film called "Anomaly" and am in a shot with a good friend of mine Noel Clarke and Ian Somerhalder. Unfortunately, I didn't get invited to the premiere so still haven't seen flick yet.