An SG guide to Wedding Entertainment Hire & Live Wedding Bands & Musicians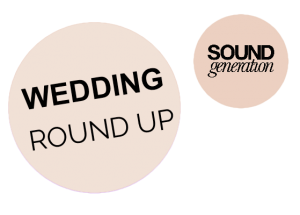 Music is hugely important on your wedding day. It's proven (by scientists, no less) to be one of the most powerful ways of evoking emotions and memories, reminding you of all the wonderful moments you've shared with, not only your partner but your closest family and friends.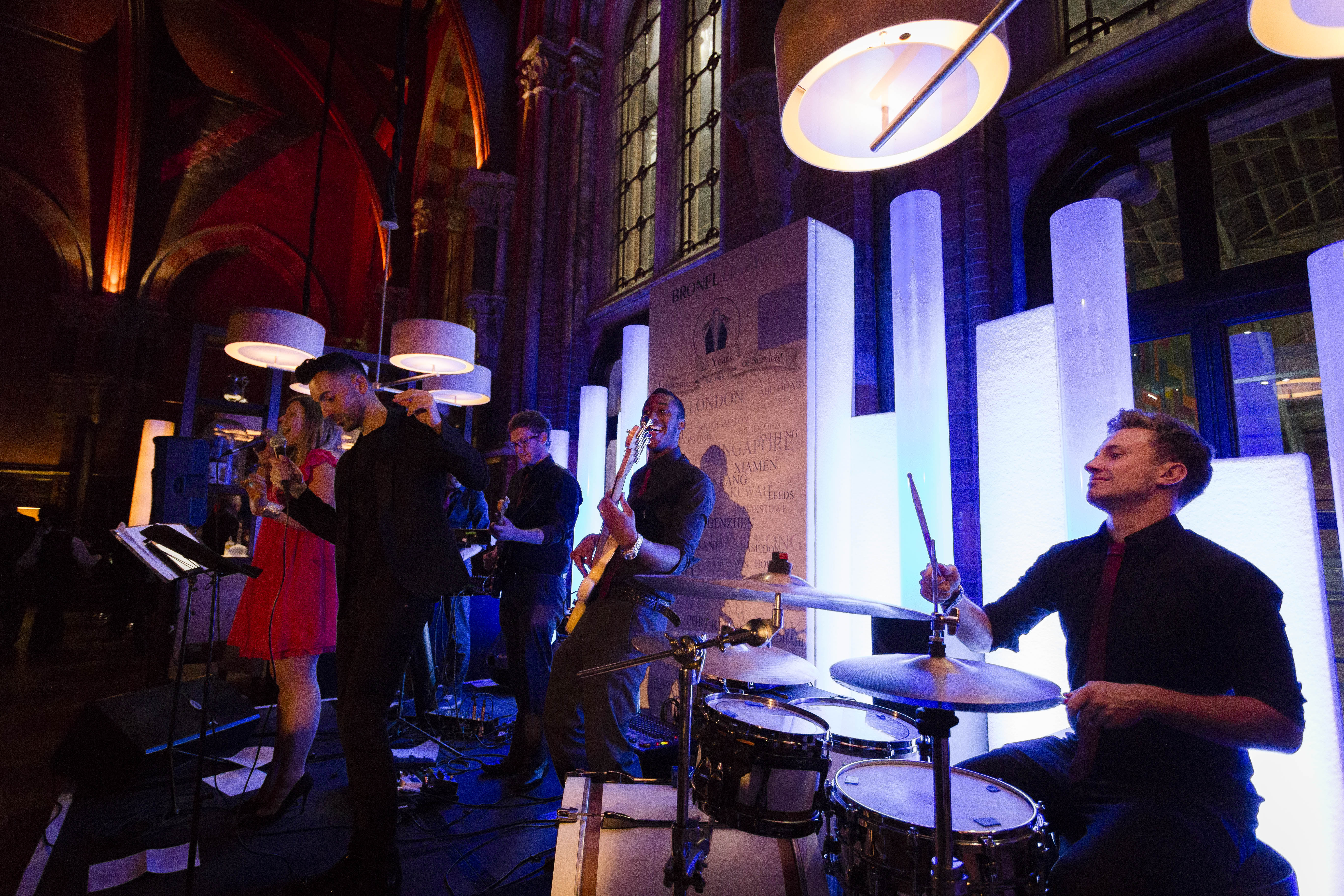 Music is also a fantastic way of setting the mood. Try to encourage a range of emotions on your wedding day. Guests should feel moved, happy, and of course – it goes without saying – so ecstatic that they'll lose all inhibitions and bust their best moves on the dance floor later in the evening!
Most couples will refer to 'their song', which will almost certainly feature on the big day, but there may also be a song that you first danced to together, a song that was a big hit the year you met, a song you both find hilariously funny etc, etc… So it's a good idea to compile a list of all those songs you will want to feature, well ahead of your wedding day.
---
WHERE MUSIC CAN FEATURE?
During the ceremony – this is one of the most emotional parts of the days. Whilst traditionally couples would opt for classical music, couples are now often choosing more contemporary songs to accompany the procession and recessional. Artists such as Adele and John Legend are popular; have a look at our list below for more inspiration.
Suggested styles: classical, jazz or acoustic
Example Sound Generation acts: Cecilia (classical), Elisa (jazz) or Libby (pop/soul)
Drinks reception – post-ceremony everyone will be socialising and no doubt talking about the bride's dress, so you should select an act that's just going to create a bit of ambience. Guests won't really want to be entertained yet as they'll be too distracted.
Suggested styles: classical, gypsy jazz, jazz
Example Sound Generation acts: Vicenza (classical), Nouveau Boheme (world/specialist), Nina (jazz)
Wedding breakfast – again, this is a time when guests will be chatting and later, listening to those all-important speeches, so as with the drinks reception you want to choose something that's not too intrusive.
Suggested styles: solo piano, solo guitar
Example Sound Generation acts: Ed, Jo (instrumental)
Evening – this is when the party really gets going so you want a band or a great DJ that's going to get everyone up on their feet and that can really work the room. For wedding bands, a five-piece is generally recommended, although if budget is an issue, a four-piece works well, or even a three-piece if the vocalist also plays an instrument. Bear in mind, the more musicians you have, the bigger the impact.
Suggested styles: soul, funk, blues
Example Sound Generation acts: Replay (bands), Copper Roads (bands), DJ Zulu (DJ's)
---
TRENDS
Music to fit your theme – most weddings have a theme and couples increasingly want their music selection to fit that theme. For example you might decide on a vintage-style wedding, in which case a jazz trio or a vintage vocal group would work very well.
Sound Generation suggests: Scarlet Starlets (bands)
Mini music festival – creating a festival vibe is very popular at the moment. Book a selection of varied acts for a real festival experience. Go for independent artists as opposed to 'wedding bands' for an authentic feel.
Sound Generation suggests: Louise, Dan, Charlie (all pop/soul artists)
Element of surprise – a lot of couples want to book a wedding band that put a twist on instantly recognisable songs. For example a blues band performing a Rihanna track, or a classical string quartet performing a Jay Z tune. It's totally unexpected and creates that 'wow' factor.
Sound Generation suggests: Copper Roads (bands), Cecilia (classical), Raff (pop/soul)
---
TOP TIPS!
Consider your guests (I know, it should be all about you!) – generally wedding guests will cross several generations so bear that in mind when you're selecting what songs you want the band to perform. Try to choose a range of music that spans several eras so that you can be sure everyone has a great time.
If you're on a tight budget – if you're working to a budget then prioritise the evening band/DJ and see what's left for anything else. The evening music should be the highlight, as it's most often what guests remember most (providing they don't knock back too many glasses of bubbly!) A lot of acts can also provide a laptop DJ set as well as a live band set, so you might not need to book both. You can also look at cutting back on the number of musicians to rein in costs e.g. a harpist or classical duo instead of a string quartet.
CD's as favours – often acts have released albums & CD's. Why not give your guests a copy as a unique wedding favour.
---
THINGS TO BE AWARE OF…
Power supply – usually acts will have their own PA equipment, so all they will need is somewhere to plugin.
Catering for the musicians – musicians will often be on site for several hours so will need a hot meal and soft drinks to ensure they have the energy to get your party started!
Set up/set down – musicians will need time to set up and set down, typically around 60 minutes. This will be included in your fees, but if the time on site runs over a surcharge will sometimes be applied.
Special requests – if you have any special requests for the band, make sure you provide them in plenty of time. Also, bear in mind some of your requests might not work given the band you choose.
---
OUR TOP TEN WEDDING CEREMONY TRACKS!
You Do Something To Me – Paul Weller
May You Never – John Martyn
Iris – The Goo Goo Dolls
With Or Without You – U2
Nowhere – Dan Wilde
I Love Every Little Thing About You – Stevie Wonder
Til There Was You – Marvin Gaye & Kim Weston
Where You Lead – Carole King
If I Ain't Got You – Alicia Keys
Let's Stay Together – Al Green