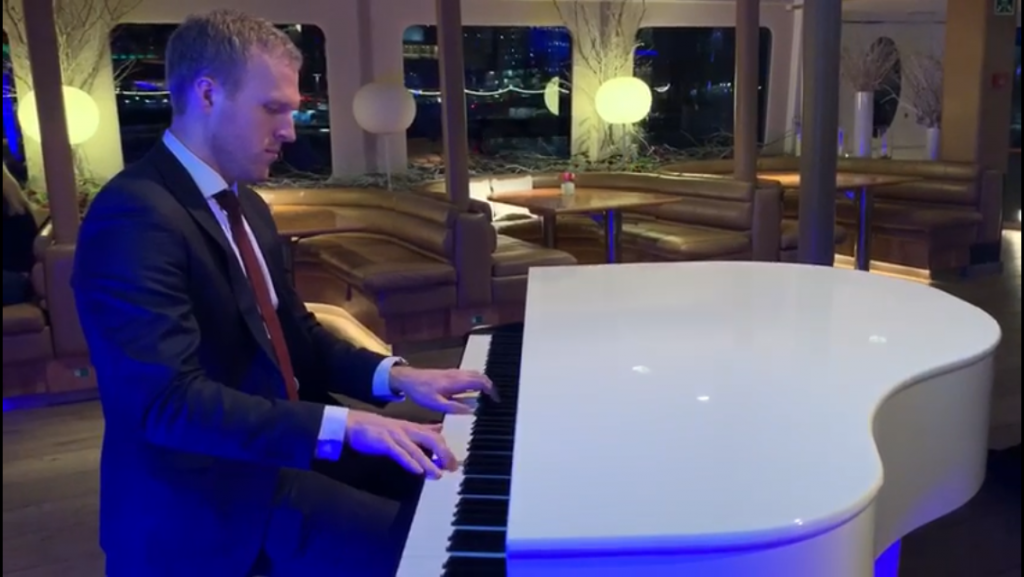 We now offer a baby grand piano shell, available to hire for weddings and events.
If your venue doesn't have a piano onsite, a piano shell is a fantastic solution. It certainly looks much better than a keyboard in all your wedding photos. It's lightweight, and takes minimal time to set-up. A digital piano just pops inside the shell.
A baby grand is the perfect way to enhance your event, bringing a touch of elegance and style. And of course we can supply a fantastic pianist to go with it too! Just click HERE for some ideas.
Our baby (Berta, as we like to call her) comes in high-gloss white, and has already graced the stage at venues including The Ned, and the Royal Lancaster Hotel, as well as sailing down the Thames on the Silver Sturgeon.
For further information or a quote, just click HERE.
To see SG pianist, Ed, playing Berta, click HERE.