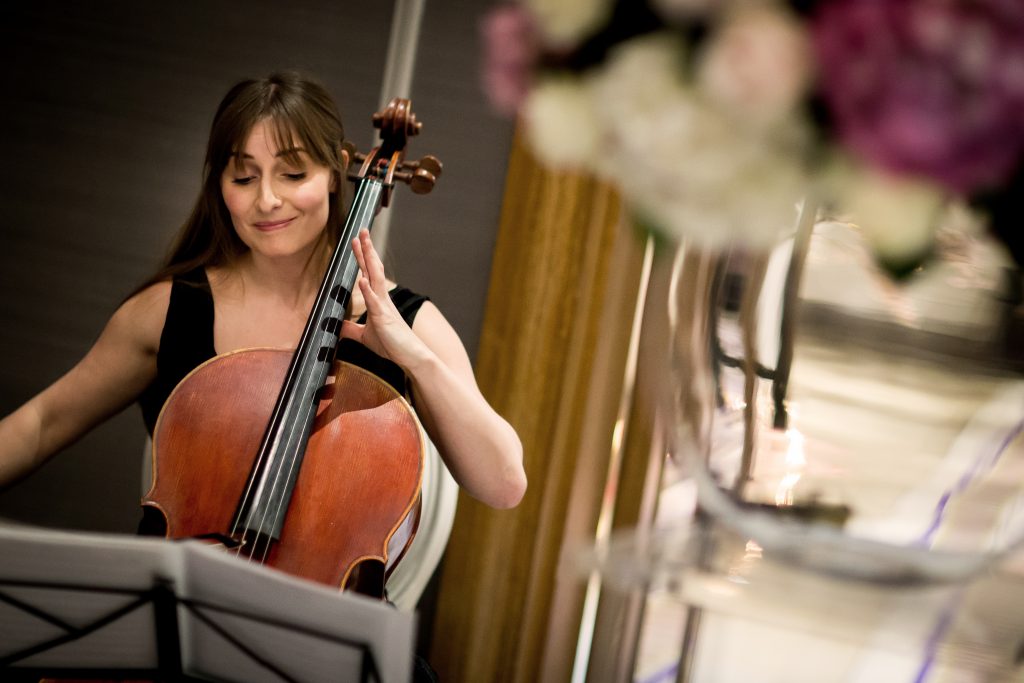 Personally, we're huge fans of small weddings. We only had 7 guests at our own wedding ceremony although, full disclosure, we had a big party the following week! Keeping the wedding reception intimate felt far less pressured – it suited us fine.
So now that the latest government guidelines limit wedding ceremonies to a maximum of 15 people, what are the music options for your micro wedding? Well, they're still plentiful! Read on for some of our suggestions.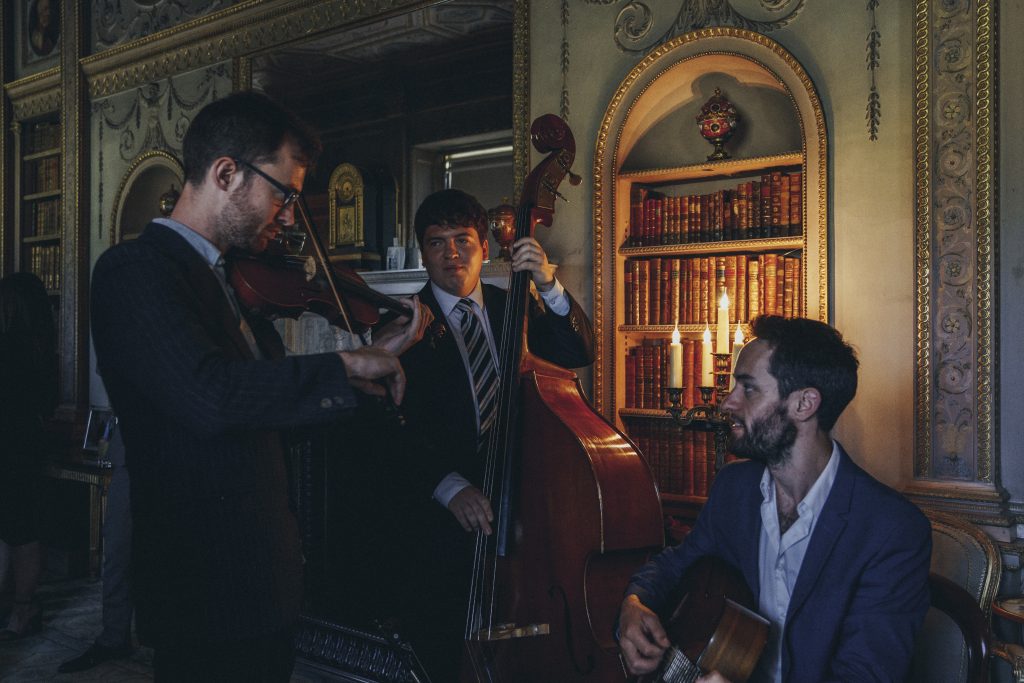 Instrumental music always works well during those moments in the day when you and your guests are socialising. You don't want to be struggling to be heard over a singer or loud band. A classical string trio/quartet would work really well, and they can play mix of classical pieces and modern songs to keep the repertoire varied. A jazz trio is another great option, or for something a less conventional, a gypsy jazz band would be perfect – especially if you want the atmosphere to be more upbeat and fun.
Suggestions: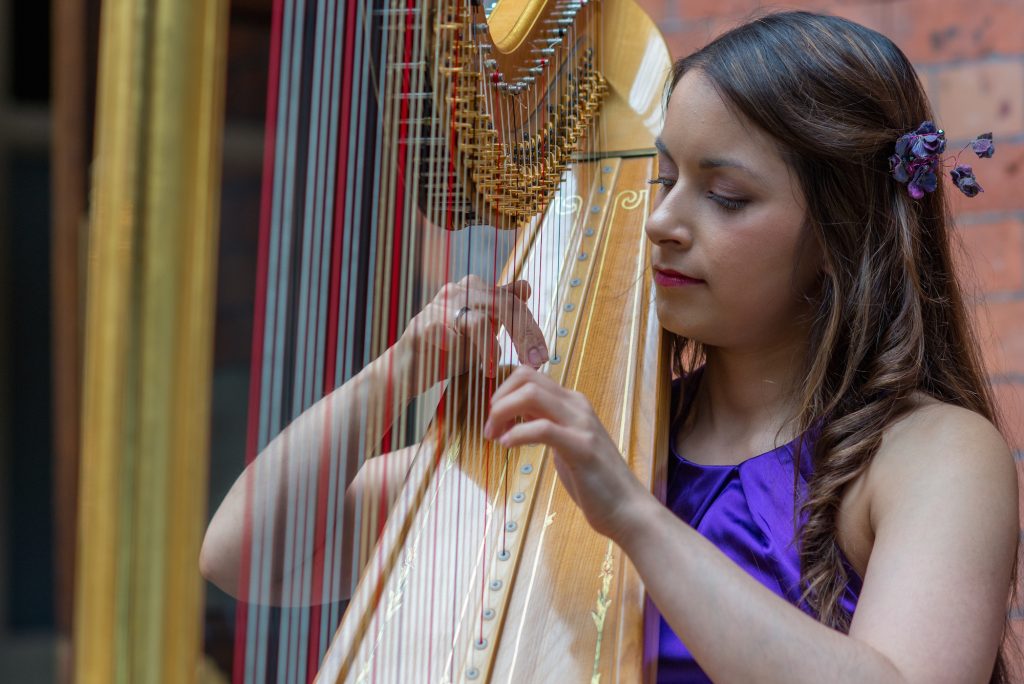 The harp really is a showstopper of an instrument – it looks and sounds beautiful, and will add an ethereal quality to your wedding. Again, a harpist would work well whilst you and your guests are socialising, but equally for the ceremony itself.
Suggestions: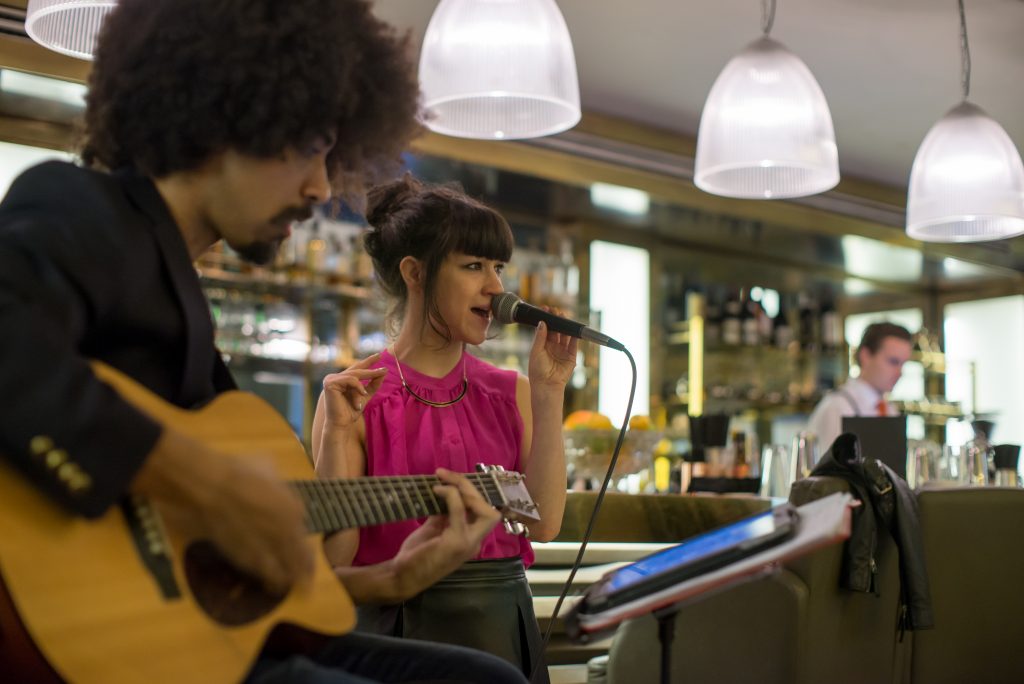 It's a good idea to plan for a moment in the day when you and your guests can sit back and be entertained. Given how few attendees will be at your wedding, you'll have more than enough time to socialise and catch up properly with everyone. A singer would be a really good choice here. A solo performer who both sings and plays an instrument is one option, or an acoustic duo also works well, and will make the entertainment even more of a stand-out feature of the day.
Suggestions: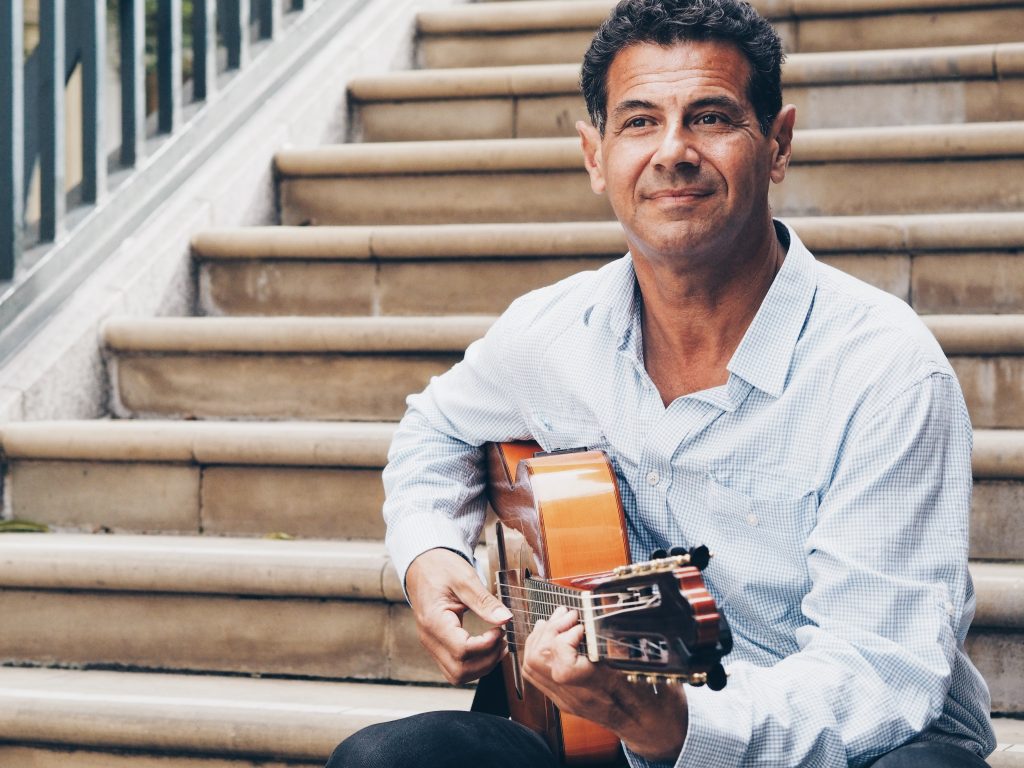 If there's a piano at the venue, then a pianist would be a fantastic addition to your wedding. A solo guitarist would also provide a lovely backdrop to your day – we have some fantastic classical, contemporary or flamenco guitarists so whatever your stylistic preference, we have it covered.
Suggestions:
Click HERE to view all our artists.
For further info, or to make an enquiry just click HERE to contact us.


(These guidelines are correct at the time of writing, please check the gov.uk website for all the latest updates.)
A maximum of 15 people can attend weddings including the couple, but doesn't include anyone working.
Receptions and celebrations must be a sit-down meal, and only take place in a Covid-secure venue. An evening reception with live music and dancing is still not advised unless your guests are all part of the same social bubble.
All guests should adhere to social distancing guidelines – 2metres, or 1metre with risk mitigation.
Where possible guests should remain seated to support social distancing measures, and all attendees must wear a face covering, except when eating or drinking.
Dancing is not permitted due to the increased risk of transmission by , the only exception to this is the couples first dance.
Performances can take place indoors or outdoors so long as strict social distancing arrangements are in place. Outdoor performances are preferable to minimise the risk of transmission.
Indoor performances should be limited in size, implement strict social distancing rules and only take place where high rates of air flow can be maintained, should use amplification systems to create volume . A solo or small number of performers is preferable and should be socially distanced.
Those planning the wedding should consider how the band will impact the size of the wedding party, and in turn the safety of their event.
Click HERE for all the latest government guidance.