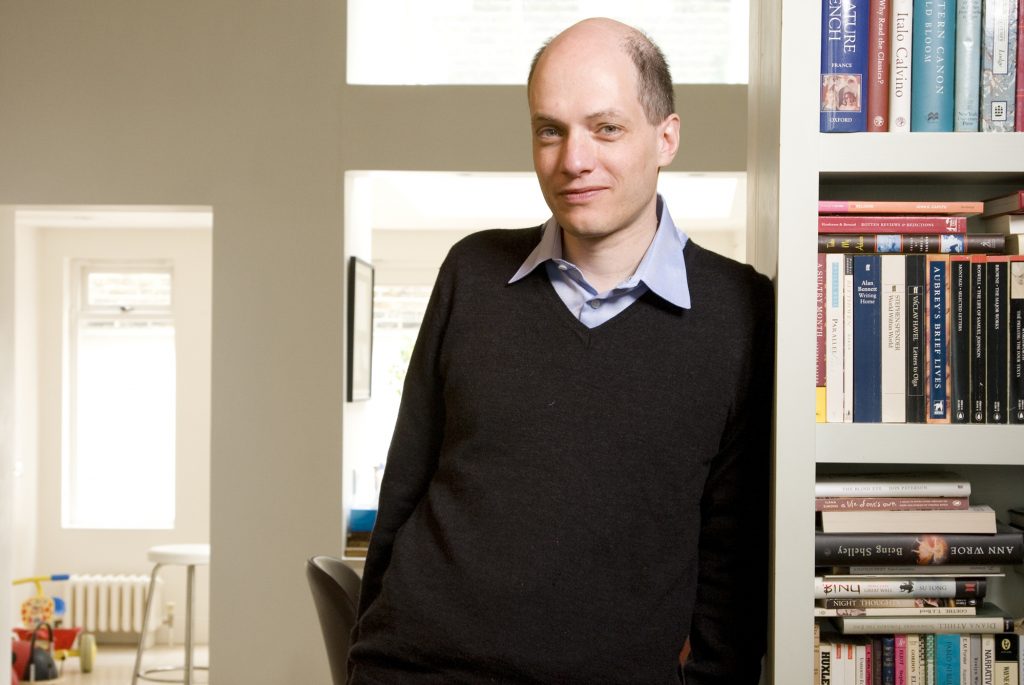 Our latest Music Matters feature is with world-renowned philosopher, Alain De Botton.
Born in Zurich, Switzerland, Alain started writing at a young age, publishing his first book 'Essays on Love' when he was only 23. He's since gone on to write several books covering subjects as varied as status anxiety, architecture, travel, and love.
I first discovered his writing when I was in my early twenties. I read 'The Consolations of Philosophy' and instantly became a fan.
Alain is also Co-Founder of The School Of Life, an organisation helping people to become more resilient and lead fulfilled lives.
If anyone can offer consolation during this global pandemic, Alain certainly can. During the first lockdown he recorded a podcast with Elizabeth Day on 'embracing vulnerability in the age of coronavirus', which provided me with enormous relief and comfort. I highly recommend you give it a listen.
We spoke to Alain back in March just before lockdown started, and he told us about his musical inspirations, and what the great philosophers had to say about music. Following our involuntary hibernation due to the pandemic, we are thrilled to finally put this out for you to read. Enjoy!
What music was playing in your early years? Mostly Mozart and Vivaldi.
What were you listening to during your teenage years? Mostly Genesis.
What do you enjoy listening to now? Mostly Genesis and J.S. Bach.
How does music typically feature in your day? It comes on in the car.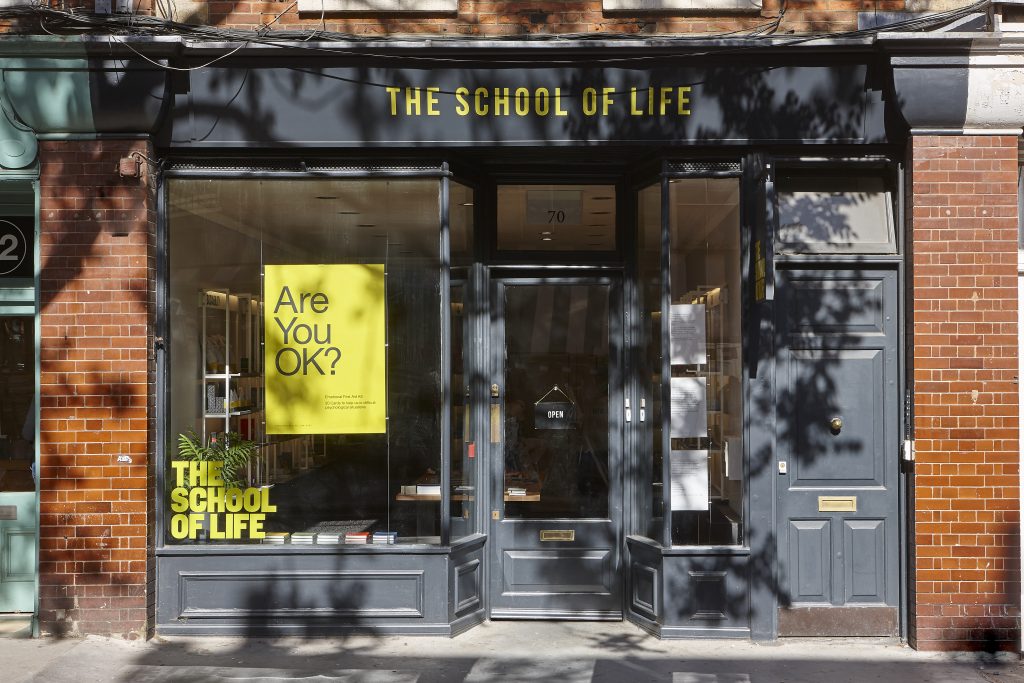 What was the last thing you listened to? REM.
Is there an artist we might not know of but should listen to? Natalie Merchant.
What was the most memorable gig you went to? Natalie Merchant in the Albert Hall: she was moving and energising.
What album/song reminds you of falling in love? The Sundays and their song 'When I'm Thinking About You'.
Do you ever use music to change your mood? Bach is wonderful at creating a feeling of awesome redemption, especially the last movement of the Mass in B Minor. Perspective returns.
What album/s have had the greatest impact on you, and why? Genesis's album 'Seconds Out' showed me how you could combine huge intellectual ambition and compelling tunes.
Do you sing to/with your children. If yes, does it alter their behaviour/mood? I used to play them music, but now – as teenagers – the idea fills them with horror.
Is there a song or album that got you through a difficult time? Bruce Springsteen's live albums are perennially consoling and profound. I'm Going Down is a perfect one for tragic moments.
What has a greater impact on you – lyrics or melody? Melody.
Kitchen discos? What's on your playlist? Not enough. But it would need to be Abba and Tori Amos.
Do philosophers have anything to teach us about music? Arthur Schopenhauer proposes that music touches us by speaking directly in the language of the emotions, avoiding touching reason. It is therefore, in his eyes, the most subtle and persuasive of all arts.
Why does music matter to you? It is compressed emotion and articulates feelings that would otherwise have remained out of touch. It gives dimensions to my soul.
CLICK HERE to visit Alain de Botton's website.
CLICK HERE to visit The School Of Life.
CLICK HERE to hear Elizabeth Day interview Alain.
We've also put together a playlist of some of Alain's influences and inspirations, you can hear it HERE.
Read all our Music Matters features HERE.
For every 'Music Matters' feature we publish we will be donating £20 to music therapy charity, Nordoff Robbins, who we've been supporting since 2018.