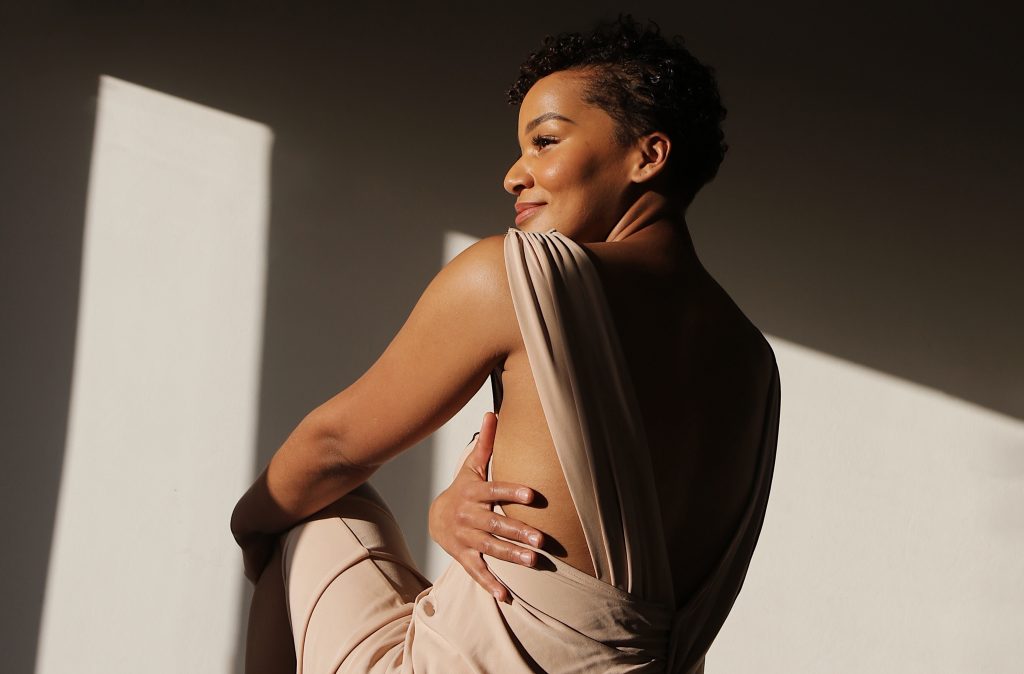 Originally hailing from Sweden, Frida Touray is one of the UK's most exciting and talented singer-songwriters. Possessing an out of this world voice (which has been compared to that of Queen B herself – Beyoncé), and with some serious performance credentials to her name, Frida is definitely one to watch.
Her band, Native Dancer, has been described as 'the moody lovechild of Weather Report and Beyoncé', and is a rich mix of Jazz, Hip-Hop and Soul (with plenty more in between.) They've performed at SXSW, Love Supreme Festival, Somerset House and WOMAD, and have been championed by Jamie Cullum and Gilles Peterson.
Frida is backing vocalist for Lianne La Havas (with whom she supported Coldplay!), and co-wrote 'Green Papaya' on Lianne's self-titled album released earlier this year. She also co-wrote and performed on 'Signs' – a track by Jordan Rakei, featuring American rapper, Common. Plus she's performed backing vocals for Liam Gallagher, Cinematic Orchestra, NAO and James Bay.
Native Dancer release their debut album, TIDES, produced by Miles James (Michael Kiwanuka) on October 23rd. Ahead of its release, we spoke to Frida about her musical influences, her creative writing process and whether she enjoys a kitchen disco 🙂
We hope you love this feature with Frida Touray as much as we do, and we encourage you to buy Native Dancer's debut album (link at bottom of feature). Support music – it matters.
What music was playing in your early years? Both my mom and dad loved reggae so there was loads of that. And my mom is a big blues and rock fan so lots of Credence Clearwater Revival, Led Zeppelin and BB King in our house!
What were you listening to during your teenage years? A lot of Rnb and mainstream pop!
What do you enjoy listening to now? Everything I can get my ears on. My playlists are wild in terms of genre which is just like I like it. A lot of cross genre music is what I find really beautiful and interesting.
What first got you into music? I have always sung and I've never seen it as an option to do anything else really. I always knew that's what I was going to be doing with my life, and that knowing in itself has been a real comfort and guiding light for me especially when I was younger.
How does music typically feature in your day? I generally don't go anywhere without having either music or a podcast playing in my ears. Always when I'm in the bath and def always whilst cooking.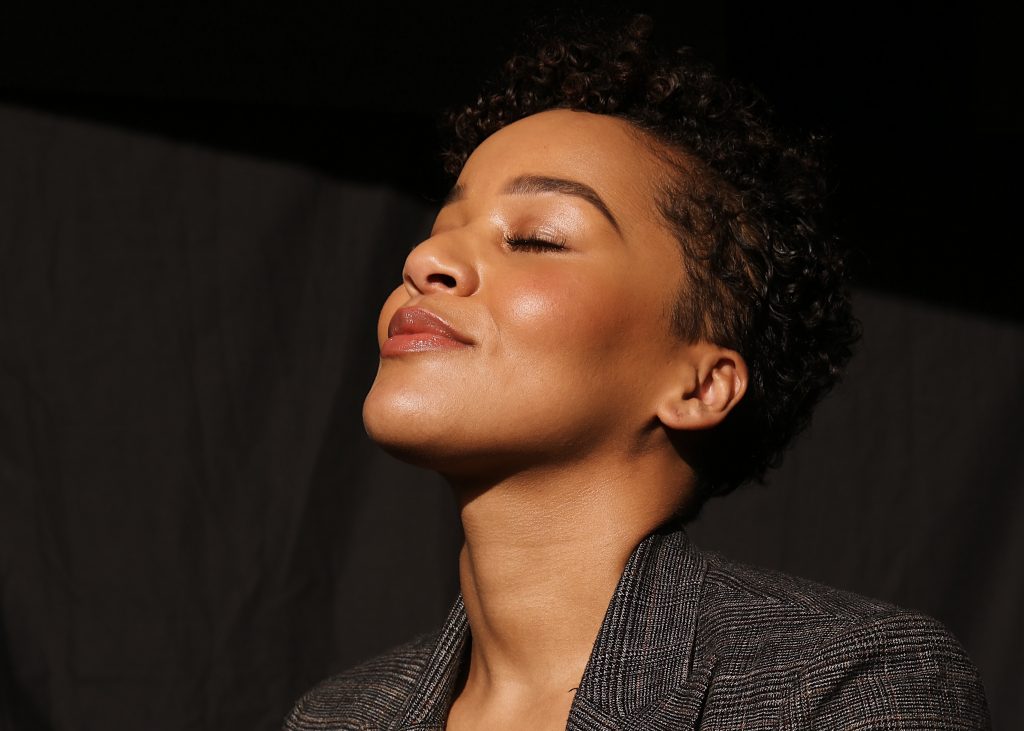 What was the last thing you listened to? Leif Vollebeck. Beautiful artist!
Is there an artist we might not know of but should listen to? Leif Vollebeck. Gabriel Garzon-Montano.
What was the most memorable gig you went to? Lianne La Havas, whom I sing backing vocals for, supported Coldplay on their last world tour and first stop was a three week tour in South America. The people, food and cities we went to were magical. They had a big production on that tour which meant we stayed in each place for a couple of days which is unheard of when you're touring normally. Samba dancing in Rio is a memory I hold dear.
What album/song reminds you of falling in love? Beyoncé's self titled album 'cause I fell in love with someone when she dropped that one and it's such a sexy intimate album in many ways.
Do you ever use music to change your mood? I tend to use music to enhance whatever mood I'm in. Or use it as a tool for my emotions that might be stuck. So if I need a good cry I tend to put on sad music. A couple of times that has gone badly wrong and I put myself in a bit of a hole of sadness haha! But normally it works well. If I'm ever feeling like I need a confidence boost I tend to put on Beyoncé. Done that since I was a little girl. She makes me feel invincible!
Do you play an instrument, and if so what? And how often do you play/practice? I play a bit of guitar and I am trying to really get loads better. Don't practise enough to be honest!
What album/s have had the greatest impact on you, and why? That's a really hard question but one that I can remember clearly is Alicia Keys- Songs in A minor. I was 11 when that came out and I remembered my mind was blown. She crossed genres and was so original and graceful. And the songs were incredible and I still listen to that album. It inspired me to know you could mix rnb and make it sound like nothing I ever heard on the radio. And have it be cool and elegant.
Describe your creative writing process. At the moment, I am having a bit of writers block which feels awful. I always know it passes. I usually wait for my emotions to be somewhat in turmoil before anything brilliant comes out which can be really unhealthy at times so what I am trying to do now is get into a practise. Even if I don't feel like it I try and do something every day. My lyrics are always written in some kind of transit..on the bus, on flights, out walking etc.
What's the best thing about being an artist? That what I dedicate my life to literally forces me to peel off layers of myself..to dig deeper..and to get to share that with other people and move them. In doing that, you develop connections with people. Which is what makes life so beautiful.
What's most difficult about being an artist? My subconscious need for emotional disorder.
What has a greater impact on you – lyrics or melody? Melody.
Kitchen discos? What's on your playlist? Dancehall and 90's Hip Hop.
Anything you want to tell us about? My band Native Dancer has an album coming out 23rd October and I'm so excited for people to finally hear what we've been working on. You can pre-order the digital album and the vinyl from our website.
CLICK HERE to buy Native Dancer's digital album or Vinyl.
CLICK HERE to book to see Native Dancer LIVE at The Jazz Cafe.
We've also put together a playlist of some of Frida's influences and inspirations, you can hear it HERE.
Frida also fronts SG band 'Mama Soulshine' CLICK HERE to book or find out more info.
For every 'Music Matters' feature we publish we will be donating £20 to music therapy charity, Nordoff Robbins, who we've been supporting since 2018.